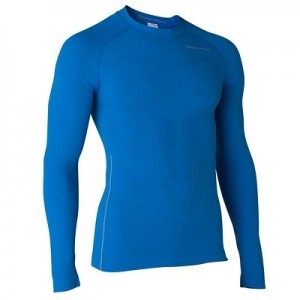 When hiking I usually look for items that will handle the environment and be lightweight so that I'm not carrying more than I have to. As you will often experience different temperature changes due to weather and physical exertion one of the most important things you can do to maintain your comfort is to consider base layers. What is a "base layer"?  It's the layer of clothing you wear closest to your skin. It has two main objectives, temperature control and moisture control. You can buy tops or bottoms, although most people buy tops and settle for thicker pants in colder weather.
Base layers can be either wool or synthetic. Some people find wool too itchy and most people will go the synthetic route. However,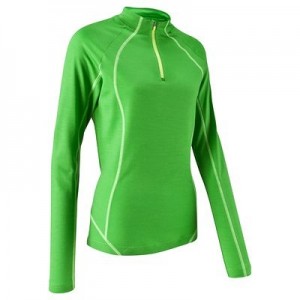 recently Merino wool products have made wool a great alternative to synthetics. As mentioned keeping your temperature and moisture under control is what a good base layer does. It will wick away the sweat but still keep you warm. Wearing cotton after sweating a lot is like having a wet towel around your body. It will feel uncomfortable and the moisture in it will cool rapidly if you take a break, which will make you cold and more susceptible to illness. Another advantage to base layers is their ability to  block sunlight, and some even have basic insect repellent capabilities.
Expect to pay $20-$50 for a good base layer. They last for years if you wear them underneath you outer clothing.  If the temperature is below 60 °F  I rarely hike without a base layer.
I will write some more articles on other layers, but if you want more information here's some good links on layering and base layers
REI – Layering Basics